Access Control
FC 52MA
Access control keypad for Matrix door station series, antivandal flush mounted keypad for access control with buttons and front plate in stainless steel (IP45).
FP 52 Proximity Card Reader with Mody series bezel
Stand Alone poximity reader that can be inserted in MODY door station composition. Ideal for acces control applications, it uses all the fittings of MODY push button panels for surface or flush mounting, it is possible to combine in Video Intercom installations.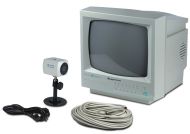 TVK12Q - B/W CCTV kit composed by one 12" monitor with built-in cyclic switcher and quad processor, one compact camera, bracket and 20m connection cable. It allows for connection of max. 4 alarmed cameras, choosing between simultaneous (2x2) or sequential display with programmable scanning time.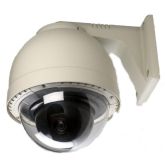 TVT75SDND - PTZ Day&Night camera. Resolution 460 TV lines, minimum illumination 0.01 lux, zoom 27x optical and 8x digital. Continuous (360°) horizontal swing and 0-90° vertical. Pre-set, group, tour, swing park functions are available for a periodical surveillance of different areas. Provided with external anti-condense housing
DVR92WTX - 9 channel Digital Video Recorder that offers quality and advanced functions for video recording in CCTV systems by HDD (internal 120GB and up to 3 additional or 2 + 1 Cd-R) with integrated multiplexer (triplex) function. It records on alarm even with e-mail notification, external sensor, scheduling or motion detector. Advanced Motion Detector function with sensitive area settable.